To access Panorama, you can go to either secure.panoramaed.com (to access your survey results) or mystudents.panoramaed.com (to access Student Success).

You will be directed to a page that looks like this: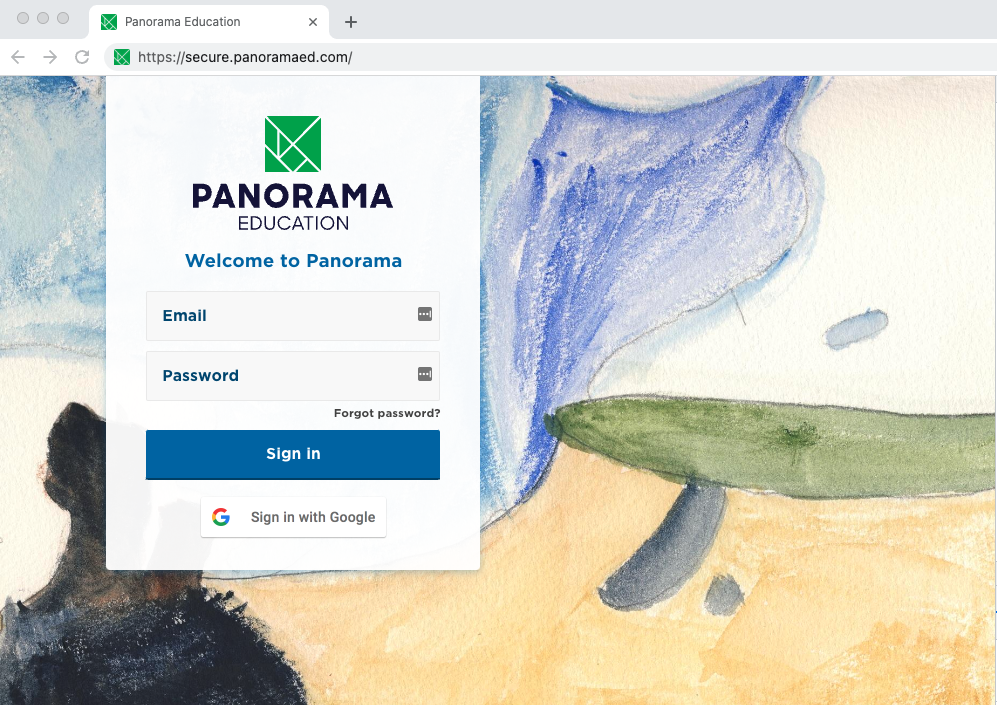 If it is your first time logging in, you will be asked to create your password.
What if I can't remember my password?
If you have already created a password, but are still having trouble logging into the platform, you can use the "Forgot Password?" link. This will send you an email that will allow you to create a new password. If you do not receive this email within an hour, you should reach out to our Support Team at support@panoramaed.com and they will be able to assist you.
Why isn't my new password being accepted?
In order to keep your students' data secure, we require passwords to be at least 8 characters long, and recommend that you use a long password made up of a sentence or a series of words that is easy for you to remember, such as "mydogisspot" (please do not use this example sentence). Our system won't accept passwords with your name, "panorama," "password," or other common passwords.
Our password requirements are based on the latest security research. These standards are in place as a protective measure to protect the data of your district and students, as well as many others around the country.
Can I sign in with Google?
You can use the "Sign In With Google" button if your Google Account matches the email on your Panorama account (your school or district email). If you decide to use Google to sign in, you should continue to do so each time you log in. In some cases, your district may only allow you sign in with Google, so you may not see the option to sign in with your email and password.
Signing in with Google is recommended because it means you will not need to create or remember an additional password.